Who Pays for What in a Real Estate Transaction, here in Lake County Illinois.
Every state and even every community has different customs related to who pays what in a real estate transaction. I've created this guide to give you the basics expectations based on recent examples in Lake County, Illinois. These are estimates only and ranges based on recent examples. Much depends on who the Title Company, Lender and Attorney are on the transaction as to the actual costs. Your attorney and Lender can help you get your actual closing costs based on the requirements of the title company and lender. *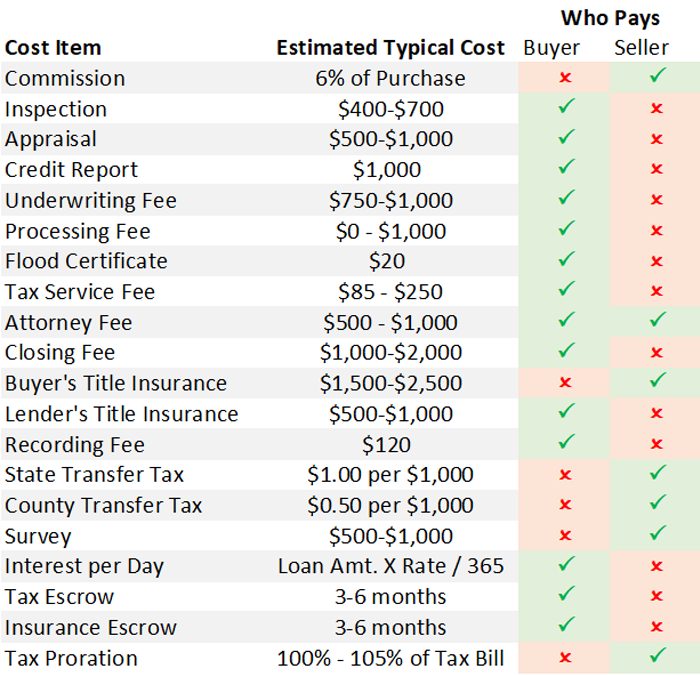 *For transfer tax, we listed this for the purposes of easy math. Instead of being $1 per $1,000 and $0.50 per $1,000, the actual charge is $0.50 per $500 and $0.25 per $500, which comes to slightly more money, within 75 cents. Like we said, however, the way we listed makes it much easier to figure out the math.
Testimonials
" Dick was very helpful and professional. He took the time to get to know exactly what we wanted and showed us houses that fit well. He was able to find us a house we loved quickly and took the time tow work with our very busy schedules. I would recommend Dick to family and friends. "
- Jason & Amanda