Welcome to our Blog index page where you can conveniently find all of our blog content by category.
Home Maintenance Tips
Spring
Boost Your Curb Appeal: Essential April Lawn Care Tips for Home Sellers: April is the perfect time to start preparing your lawn for the growing season in Northern Illinois. As the weather warms up, your lawn will begin to grow again, and it's important to give it the care it needs to stay healthy and green throughout the summer months. Here are some lawn care tips for April in Northern Illinois.
Spring into Action: Top Exterior Maintenance Tips for April!: Spring is finally here, and it's the perfect time to start thinking about your home's exterior maintenance needs. As the weather warms up and the days get longer, there's no better time to tackle those outdoor projects that may have been put off during the winter months.
Spring Cleaning: Interior Maintenance Tips for a Fresh Home this April!: Spring is a great time to freshen up your home, both inside and out. With the days getting longer and the weather warming up, it's the perfect time to tackle some of those interior home maintenance tasks that may have been put off during the winter months.
Summer
Green Up Your Curb Appeal: Top Lawn Care Suggestions for June to Enhance Your Home's Exterior: June is the perfect time to spruce up your landscaping and boost your home's curb appeal. As a real estate owner, you want to make sure your property looks its best to attract potential buyers and increase its value. Here are some landscaping tips to consider this June.
Summer Maintenance: Interior Tips for Keeping Your Real Estate Property in Top Condition This June: As summer approaches, it's essential to keep up with interior maintenance in your real estate property. Here are some suggestions for June to ensure your interior stays in top condition.
Boost Your Home's Curb Appeal This June: Top Exterior Maintenance Tips for Real Estate Owners: As the summer season approaches, it's important for homeowners to pay attention to their home's exterior maintenance. This is especially important for those who are planning to sell their home in the near future, as the curb appeal can greatly impact a potential buyer's first impression. Here are some exterior home maintenance tips for the month of June that can help improve the appearance and value of a property: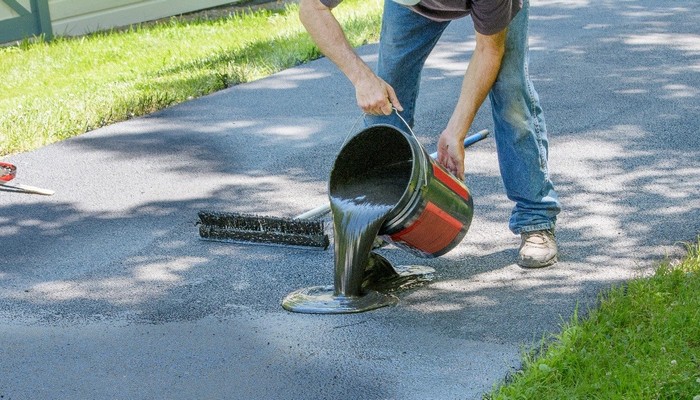 Fall
13 Fall Home Maintenance Tips for Real Estate Owners in Lake County Illinois: Protecting Your Property Against the Changing Seasons: As the weather begins to cool down and summer draws to a close, homeowners should take advantage of September to perform some essential interior and exterior home maintenance tasks. By properly maintaining your home's exterior, you can improve its curb appeal, increase its value, and prevent costly repairs. Here are some essential home maintenance tips for September.
Winter
Winter-Proof Your Home: Keep out the Cold and Keep Your Home's Value High: As Winter approaches, it's important to take steps to ensure that your home is prepared for the colder temperatures and harsher weather conditions. Here are some winning tips that we employ to keep our home in tip top shape and ready to withstand our harsh Chicago Winters.
Testimonials
" Dick was very helpful and professional. He took the time to get to know exactly what we wanted and showed us houses that fit well. He was able to find us a house we loved quickly and took the time tow work with our very busy schedules. I would recommend Dick to family and friends. "
- Jason & Amanda